Bose® SoundLink® Micro speaker
Tikrasis produktas gali skirtis nuo pavaizduoto
Bose® SoundLink® Micro speaker
TINY. UNTIL YOU TURN IT ON
It doesn't really matter what you're doing—hiking, biking, cooking dinner or hanging out. You need music. We designed a speaker that keeps pace with all of your adventures and delivers unmatched sound for its size. The SoundLink Micro speaker is small, but powerful. Super rugged and waterproof. It features a tear-resistant silicone strap—so you can take it along wherever you go. Because, when a speaker this small sounds this good, you'll never want to leave it behind.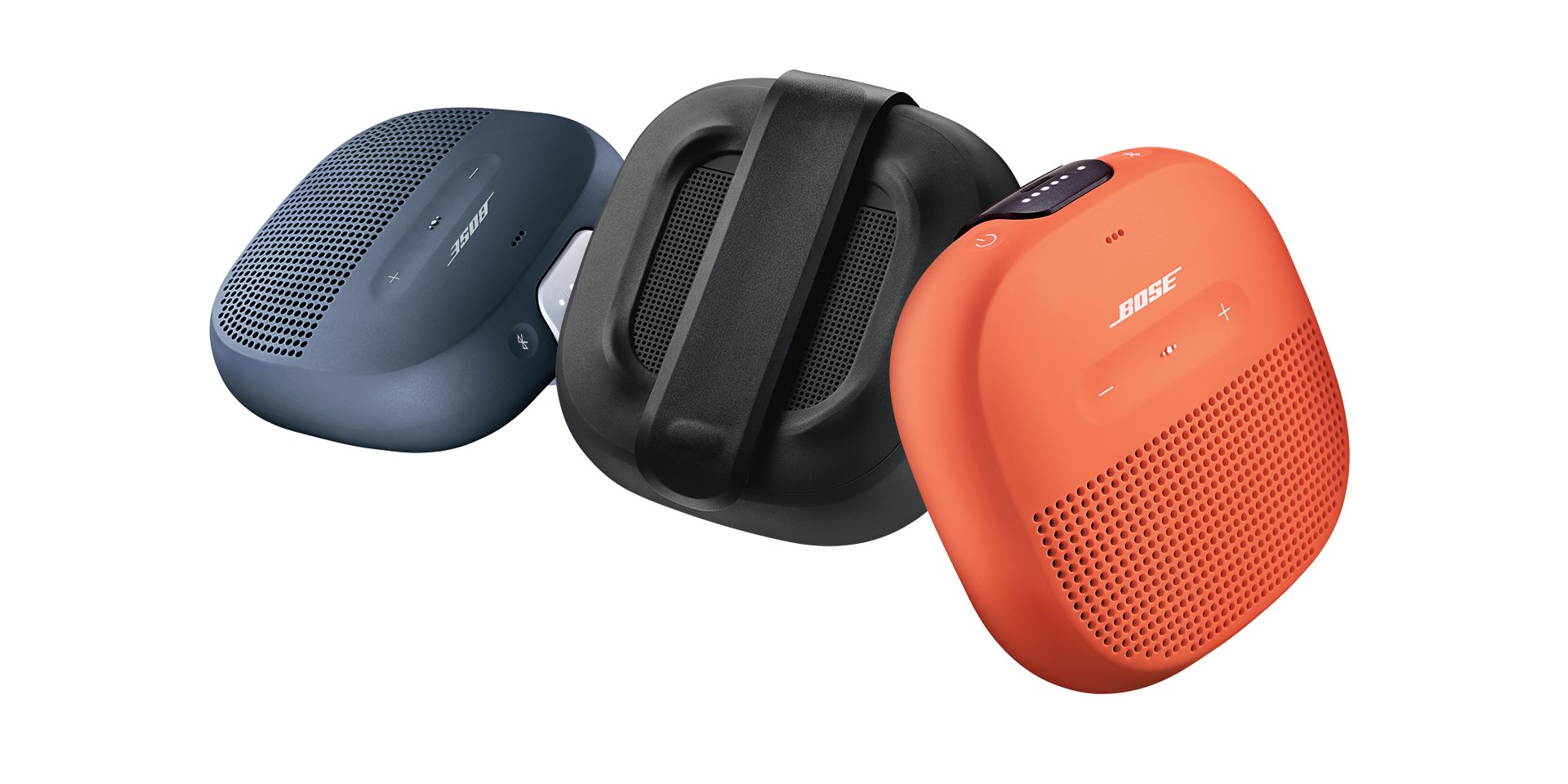 We put more in. You get more out.
Every detail of SoundLink Micro—from the custom-designed transducer to the silicone passive radiators—is meant to reproduce sound that's better than any speaker of its size. You can't make a speaker perform like this one if you don't engineer it that way from the start.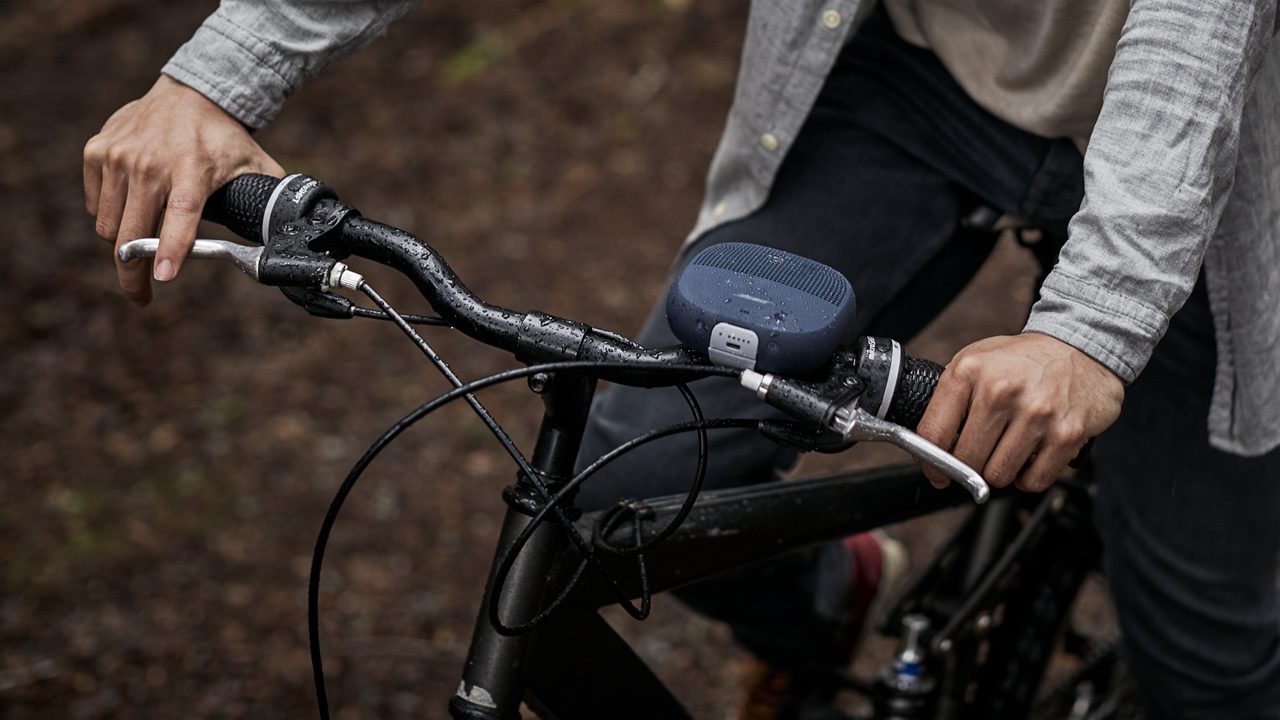 STANDS UP TO WATER FROM THE INSIDE OUT
When it comes to waterproofing, we wanted to make a speaker that not only performs the first time you get it wet—but every time you get it wet. We used an IPX7 rating as a benchmark, then took it further. We rigorously tested our speaker for all kinds of situations. We built this one to survive a fall in the pool. Or in the ocean. There's no need to panic if you drop it. Just pull it out and hit play.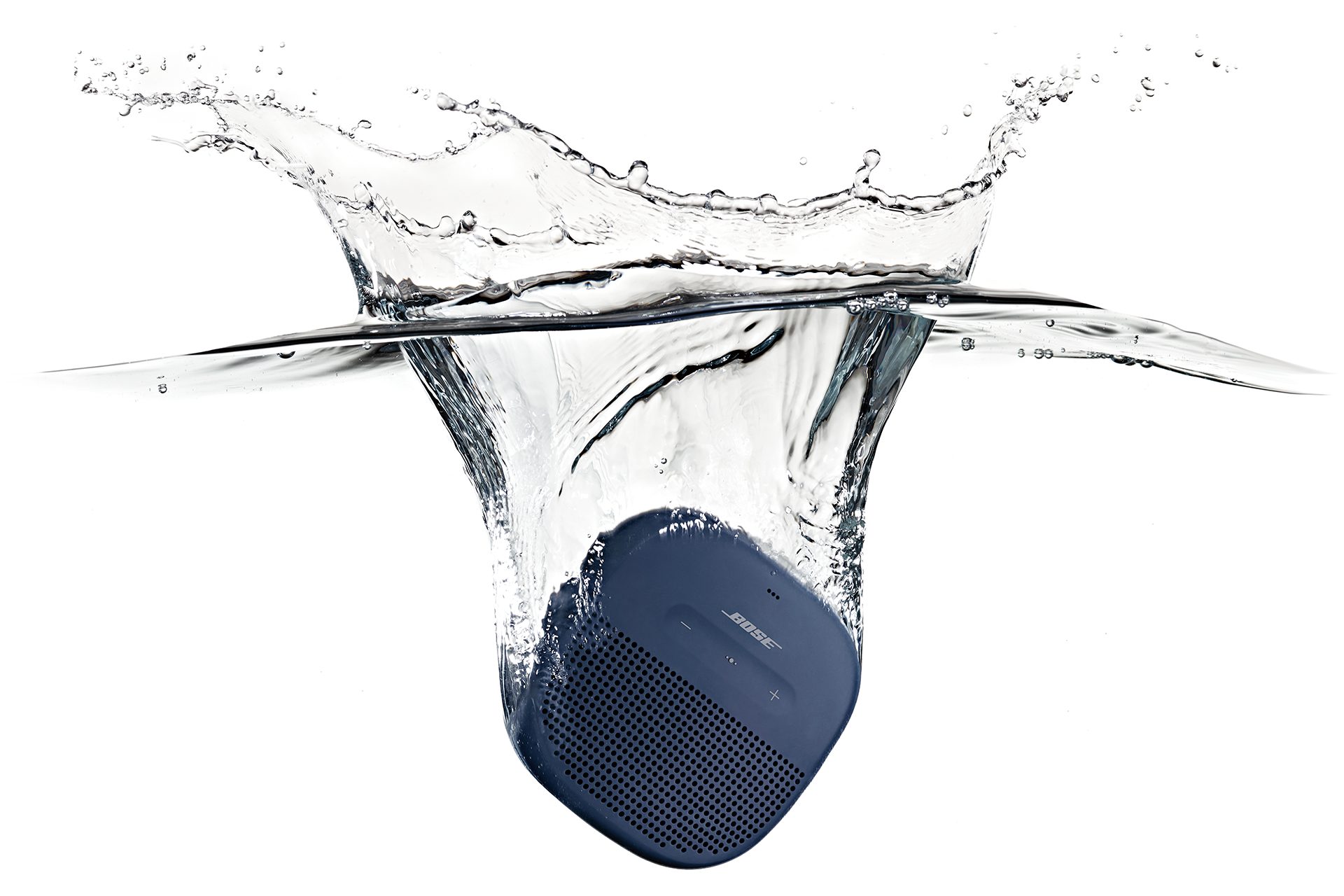 | | |
| --- | --- |
| | Control your SoundLink Micro speaker's Bluetooth connections easily through the Bose Connect app. Have a friend who fancies himself a DJ? Switch devices through the app and let him take control.There's more. For those times when loud just isn't loud enough, use the app to connect two SoundLink Micro speakers in Party Mode. Or switch to Stereo Mode. Instruments and vocals will naturally separate—making your music feel alive. |
| | |
| | |
| --- | --- |
| Voice prompts. | Speakerphone. |
| Make a connection. It's easy. Voice prompts talk you through Bluetooth pairing. You can connect to two devices—and the speaker remembers the eight most recently connected devices. | You've seen it before. Everyone crowded around with one friend on speakerphone. You struggle to hear them. They struggle to hear you. Not anymore. SoundLink Micro lets you take calls right through the speaker, so words are more clear and less muffled. |
| Waterproof | Siri ir Google Now™. |
| Plenty of speakers look waterproof. But SoundLink Micro stands up to water from the inside out. That's because we didn't rely on the outer shell to keep water from getting in. Instead, we used materials like silicone to create a seal around the technology inside. It's IPX7 rated. And exceeded. | Don't have your phone nearby? Don't worry. Just press and hold the multi-function button to access the voice input for your phone's Siri or your Google Assistant right from the speaker. |
| Battery | |
| Other speakers may have a battery that plays a little longer, but ours has one that plays a lot more of the bass you want to hear. All while still giving you up to 6 hours of music that's deep, rich and full of life. | |
Specs

Dimension/weight

Inputs and outputs




Additional details




In the box




Speaker (290.3 g)

9.83 cm H x 9.83 cm W x 3.48 cm D


Micro-B-USB port

Wireless range up to 9 m (30 ft)

Battery life up to 6 hours

SoundLink® Micro Bluetooth®

speaker USB charging cable